Annual Report 2019-20
Published 23 November 2020
Coronavirus and the commission
Coronavirus has had an unprecedented impact on people and businesses around the world. To make sure we continued to promote the interests of Victorians, we adapted quickly to our changing landscape.
Supporting our people
Central to our response to the coronavirus pandemic was making sure our staff were safe, supported and kept up to date with changes.
The business continuity team
Following the emergence of coronavirus in Australia, our business continuity team met and enacted our business continuity plan in early March. Used as a blueprint for our ongoing operations through the stages of the pandemic, it helped us to limit disruption, ensure employee safety and maintain our business operations.
Meeting regularly, the team addressed issues like reducing the risk to our staff, addressing impacts to our work program, increasing our IT system capability to provide effective flexible working, and ensuring wellbeing support was available.
Communicate early and often
We established a 'communicate early and often' approach to ensure staff and key stakeholders were kept informed. This included establishing daily staff updates, a dedicated intranet page and priority email for staff questions.
We promoted virtual team catch ups to help us stay connected while working remotely, and encouraged staff to look after themselves.
Moving to a remote world
Managed by the business continuity team, some teams trialled working from home the week earlier and all teams began working remotely on 24 March 2020. As we already had IT equipment and systems that allowed for flexible and remote working, the initial transition was quick.
Focus was directed to ensuring staff could work effectively from home and had the equipment they would need. Managers arranged regular team meetings and projects were reviewed to make sure timelines and expectations were feasible.
Giving staff tools to succeed remotely
Our organisational performance division worked to ensure a smooth transition to remote working and focus on the health and wellbeing of all commission employees.
All training, inductions and internal events were redesigned to be delivered virtually, using recording options and transcripts to ensure all meetings and events were accessible.
We ran regular wellbeing sessions to support staff through stress and anxiety.
We conducted regular 'pulse check' surveys of staff and information we gained from the survey was used to develop staff wellbeing initiatives through the pandemic, and gain insights into how remote working was going for them.
All forms were digitised to make sure authorisation for procurement, projects and recruitment could continue efficiently.
Recruitment and onboarding were redesigned to be done virtually – which received overwhelmingly positive feedback.
We monitored the safety of employees working from home, offering virtual ergonomic assessments and reimbursements for essential equipment.
New virtual private network system was rolled out to increase our capacity to connect to our network.
Wellbeing and social events were arranged for staff to mimic the social life of our offices.
Business continuity team structure

Our business continuity team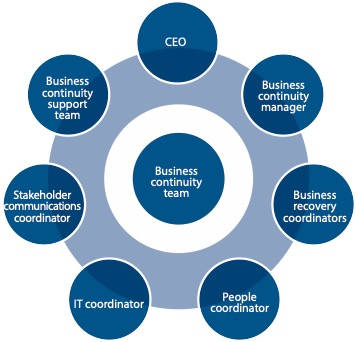 Supporting our sectors
During 2020, all of our divisions worked hard to reprioritise projects and pieces of work to make sure the interests of Victorians continued to be promoted.
The Victorian Energy Upgrades program supported Victorian businesses
Project: Streamlining validation assessment times – Status: Delivered
Processed certificates quickly to assist accredited businesses through pandemic.
Project: Reprioritising of lighting product applications – Status: Delivered
Due to higher volumes of lighting product applications we gave preference to products that are currently used in the program.
Project: VEU stakeholder forum – Status: Delayed
Moved from May to June 2020, the forum focused on understanding the impact of the coronavirus pandemic on energy upgrades providers and collecting feedback on how we could help with recovery.
Project: VEU fee review and setting new fees – Status: Delayed
Project rescheduled to 1 July 2020 due to coronavirus.
Helping Victoria's water businesses deliver for customers
Project: Online public forum for stakeholder feedback on our draft decision for Goulburn Murry Water's prices – Status: Altered
Instead of a face-to-face public forum, we held a digital event. This allowed us to hear from stakeholders who will be directly affected by our decision on Goulburn Murray Water's prices and take their views into account before making our final price determination.
Project: Review of the water customer service code – Status: Delayed
Further industry consultation and our final decision will continue in late 2020.
Project: 2020 audits of water businesses' performance data – Status: Delayed
The data reported on in our 2019–20 performance report will not be audited.
We have given water businesses extra time to allow them to carefully verify their data before reporting it to us.
Ensuring vulnerable Victorians have consistent access to their energy
Project: Energy industry roundtables – Status: Delivered
The roundtables were established to help us understand the impact coronavirus has had on their businesses and their customers.
Hosted by our chairperson, Kate Symons, the roundtables included energy industry representatives as well as the industry's peak bodies and government departments.
Project: Targeted reforms for residential and small business customers – Status: Sped up
New reforms to establish consistent protections for residential and business customers experiencing financial difficulties managing their energy bills.
We are consulting on the changes and seek to implement by 1 September 2020.
Simplified transport projects to ensure delivery
Project: Taxi fare reviews – Status: Altered
Reduced stakeholder data requests.
We simplified our approach to changing taxi meter tariffs.
Project: Non-cash payment surcharge determination – Status: Delayed
We amended the start date for new charging rates.
We moved the introduced of new charges to 1 October 2020 (from July 2020) so payment processors had more time to adjust their IT and payment systems to the changes while minimising any cash flow implications during the pandemic.
Project: Port of Melbourne market rent inquiry – Status: Altered
Our original publication date for the interim report was pushed back due to coronavirus. Our inquiry findings and recommendations to the Assistant Treasurer were held over to the new financial year.
Continuing our work in local government
Project: To assess the financial impact of coronavirus on councils across Victoria, we have been analysing the draft budgets and four-year plans of local councils – Status: Altered
We perform similar analyses every year, on the financial status of individual councils that tell us they may or will seek a higher cap.
Our analysis now may give early warning of long-term impacts of the pandemic on councils and their ratepayers.
We will continue to monitor councils' adoption of the published draft budgets and any revisions.
Project: Assessing rate cap compliance, for the 2020–21 rating year – Status: Delayed
The 2020–21 rate cap compliance report is now expected to be released in November 2020.