Annual reports
Our annual reports review our performance for each financial year.
Overview
Our annual reports review our performance for each financial year. In 2020–21, our annual report showed how we ensured Victorians had ongoing access to essential services that are reliable and at fair prices.
View the latest annual report
Our Annual Report 2020–21 gives you an overview on work we completed, how we performed on key goals, and what we plan to do in the future. 
From our chairperson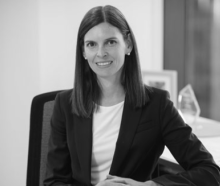 When I look back over the past year and the hurdles the pandemic has presented, I'm incredibly proud at how we have adapted to continue to deliver positive outcomes for Victorians. Notwithstanding the uncertainty; the resilience, integrity and flexibility shown by staff has been extraordinary.
We delivered many firsts this year. Our first inquiry into the setting of land rents at the Port of Melbourne. Our first strategy to improve access to essential services for people experiencing vulnerability.
Our first enforcement matter where an energy business paid more than one million dollars after they placed conditions ahead of offering payment assistance to customers, contrary to the energy safety net.
At the same time, we continued to deliver for Victorians every day across our usual work program. Approving new energy generation and retail licences. Making pricing decisions to ensure Victorians have access to a fair price for electricity. And administering the biggest energy certificate program in Australia, giving households and businesses access to discounted products and services.
- Kate Symons, Chairperson of the Essential Services Commission 
From the CEO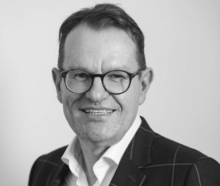 In 2020–21 the pandemic turned from being a sprint to a marathon. While we adapted to the emergence of the pandemic in early 2020 early signs of moving to a much-vaunted hybrid working environment evaporated when the Delta strain led to further extended periods of working from home.
While we transitioned from the pandemic being a business continuity challenge to a kind of new normal, the ongoing impact on staff and our stakeholders presented its own predicament. It required a remarkable amount of resilience and resolve we could only have imagined we were capable of before the pandemic.
- John Hamill, CEO of the Essential Services Commission
View more about our leaders.
Key highlights 2020–21

240 penalty notices
Four energy companies were issued penalty notices totalling $2.515 million for alleged breaches of the energy rules affecting more than 6131 Victorians. This included: failure to obtain explicit informed consent before switching customers, putting conditions on providing payment assistance, failing to adequately explain new charges and solar discrimination.

COVID protections
We supported Victorian households and small businesses affected by restrictions by:
increasing safeguards against disconnection and debt collection
requiring energy companies to help customers applying for relief grants and concessions
updating water customer codes to align with national principles.

44 events
We connected more than ever before with 44 online public and stakeholder events, hearing from regulated businesses, consumers and community workers.
Our three-year strategy 
Our strategy 2021–24: Delivering for consumers was updated in 2021 to reflect a changing world. It describes our priorities and how we are adapting in the face of these changes to reinforce our standing as a leading regulator.
| | |
| --- | --- |
| | Our powers and functions are proposed to undergo legislative reform over the coming years. |
| | The coronavirus pandemic has affected our operating environment, consumers and the businesses we regulate, and has dramatically changed the economic environment. |
| | Climate change and the increased frequency and intensity of extreme weather is driving demand for greater energy efficiency and innovation, and putting greater demands on infrastructure. |
| | Regulators are increasingly being challenged to take more effective and proportionate enforcement action. |
| | The increasing use of data and knowledge is driving changes to technology requirements, privacy considerations and decision-making. |
| | Understanding how our role affects customers experiencing vulnerability has become critical to our work in promoting the long term interests of Victorians. |
Financial overview 
Our primary fiscal objective is to minimise our costs to government and our fee-paying industries, while maintaining our effectiveness and quality of services.
In 2020–21 the commission achieved an operating surplus of $0.278 million, $0.129 million higher than in 2019–20. The following summary of our financial performance shows the movements in actual income, expenses, balance sheet items and net cash flow.
Financial summary for 2020-21
Comprehensive operating statement
Total income from transactions
31,717,145
Total expenses from transactions
31,633,057
Net result from transactions 
84,358
Comprehensive result
278,268
Balance sheet
Total assets
21,352,672
Total liabilities
6,923,485
Net assets 
14,429,187
Cash flow
Net cash flow from operating activities 
1,264,327
View our annual report supporting resources
As part of our annual reporting requirements, we publish a list of the consultants we've engaged for the previous financial year. This document should be read in conjunction with our Annual Report 2020–21.